Hey everybody!
If you're looking for an opportunity to get an overview of our So Many Beaches adventures in person, you're in luck!
Yours truly will be hosting a travel class, in partnership with REI and Hostelling International, about our travels in Central America and the Caribbean, focusing on our mid-career break.
It's this Tuesday, October 8th from 6:30-8pm. Spots are filling up fast (for real!). So reserve your space today!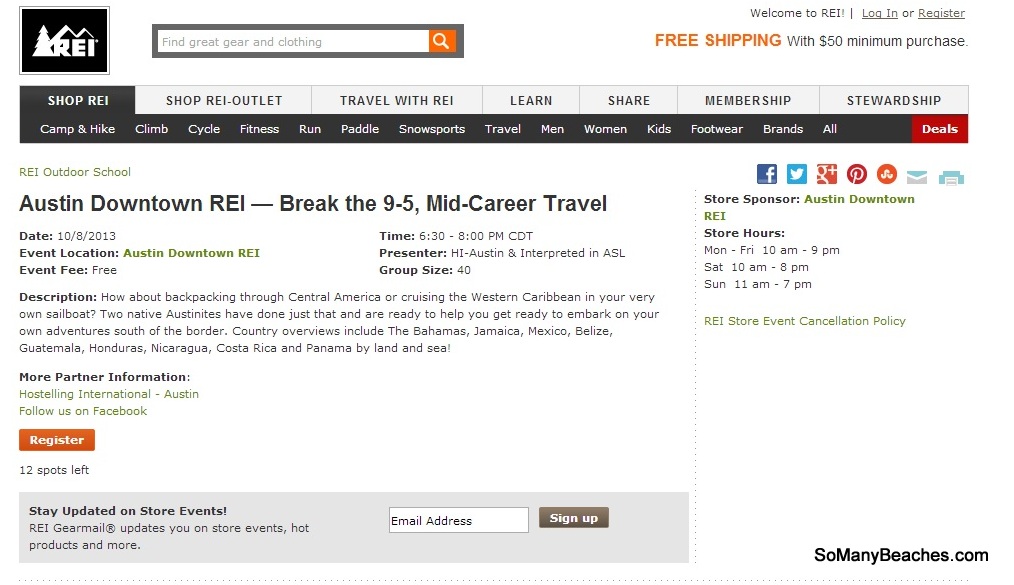 We look forward to meeting all y'all curious cats and hearing about your upcoming adventures! See ya Wednesday!
L & D
(everyone's favorite sailor aboard Mother Jones, Mr. K, won't be joining us on Wednesday. Alas, he has a big job that night: keeping the cushions down at home)